Over the years we have been asked which brand skillet or tomatoes, cheese, etc, do we use so we decided to make a list of our favorite products to pass along to our followers. We only recommend products we use in our daily cooking because they are proven winners.
Whatever we can't buy from our local grocery stores we go directly to Amazon with much success. Our husbands refer to us as the Amazon Queens because we are known as the charter members of "The Package a Day Club"!  😂😂   Amazon has such a variety of products which we can't always get from our local grocery or specialty stores here in North Carolina… we also frequent Costco and Trader Joe's.
Check back often as we will continually update.
Please Note: Pricing listed on the Amazon links may be different at the time of order.
1. Our favorite skillet to use for so many of our recipes is the Presto 16″ Foldaway Electric, Model 06857. It's large enough to saute & cook a complete dinner for 6+.

2. The best frittata pan is the Cuisinart FP2-24BK. Not only does it make it easy to make an omelet with its interlocking handles but you also have 2 skillets if needed and it's very inexpensive.

3. Cento San Marzano Certified Peeled Tomatoes deliver the best flavor…no bitterness, naturally sweet and make a noticeable difference in your tomato sauce or any dish requiring tomato sauce. We don't use any other brand. Amazon's price for a 6-pack is only $3.69 a can (Most stores are priced at over $5 a can).

4. Dorot Frozen Garlic is uniform in size and allows your recipes to be consistent. We get ours at Harris Teeter, Target or Trader Joes's.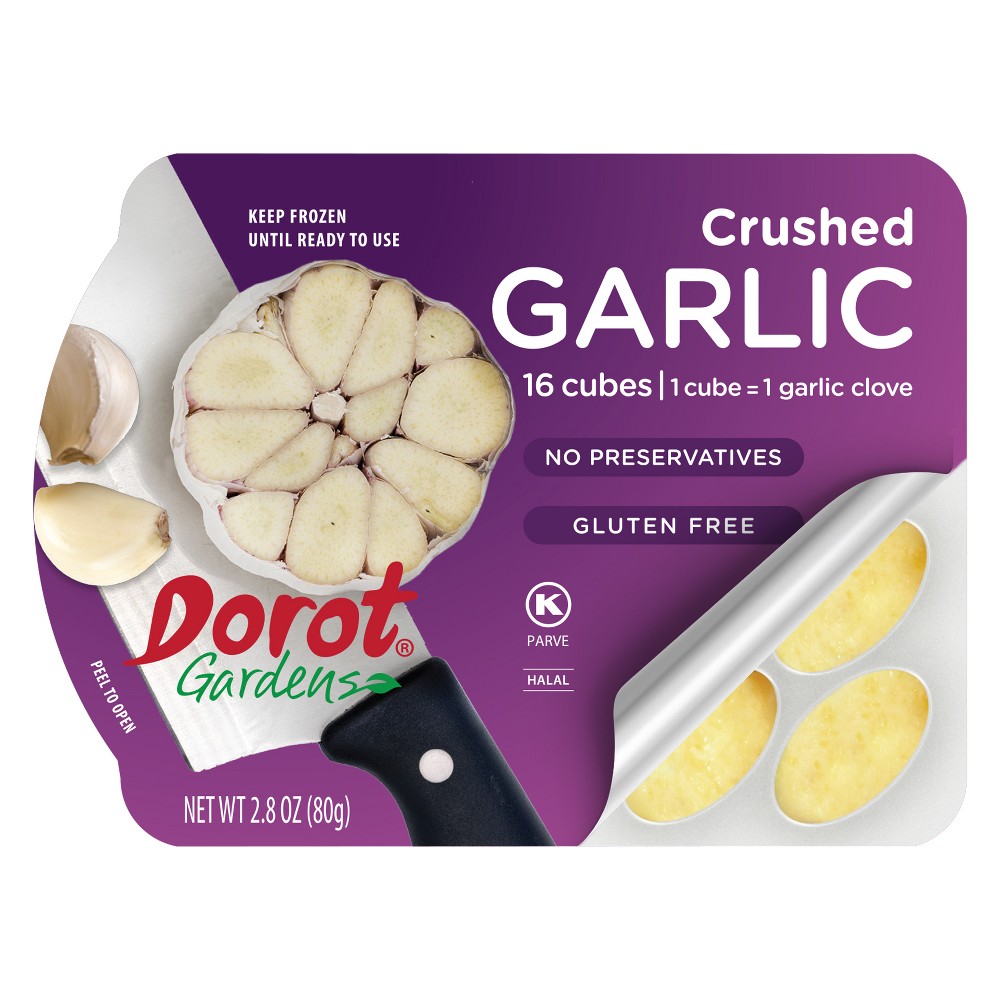 5. Pink Himalayan Salt – coarse & fine. We use Himalayan salt in a lot of our recipes because it's loaded with minerals that are not present in table salt.

6. Locatelli Pecorino Romano Cheese. An aged sheep's milk cheese that is a hard, dense cheese which dates back to the Romans. It's strong & sharp in flavor. This cheese has been used in our family for over 60 years. Our grandmothers and mother both used this brand only. It was readily available in the New York area but can be hard to get locally so Amazon is a great source.

7. Parmegiano- Reggiano Cheese. A hard, dry cheese made from unpasteurized cow's milk. It comes from the Parma, Emilia-Romagna, Lombardy region of Italy.  True Parmigiano-Reggiano cheese has a sharp, complex fruity/nutty taste with a strong Umami (savoriness) flavor and a slightly gritty texture. It's best shaved for salads & pasta garnish. Save the rinds to add to your tomato sauce or soup.

8. Marcato 8320 Atlas Pasta Machine. This machine does more than make pasta! It's great for pasta but we also use it for making thin sheets of dough for cannoli shells and other baked goods. We love it!

9. Veggetti Pro Tabletop Spiral Vegetable Cutter – we've been using this spiralizer for years to replace pasta when we want a low carb meal. It is fantastic! The tabletop model is much easier than the hand-held version so it's worth the small investment.

10. California Olive Ranch 100% California Extra Virgin Olive Oil, Cold Pressed
11. Morton & Bassett Spices
12. Nielsen-Bassey Madagascar Bourbon Pure Vanilla Extract – We love this vanilla extract the best because it adds wonderful full flavored vanilla to all your baking needs. It's the only brand we use.
13. Double Long Oven Mitt – these oven mitts are washable & come in a variety of colors. They are heat resistant, 100% cotton, quilted, and reversible with hand pockets on both sides.
14. Cuisinart Chef's Classic Non-stick Hard-Anodized 12-inch Everday Pan with Dome Cover – we have found this pan to be the most useful everyday pan for when cooking for a family of 2-4. It's great for any non-stick sautéing, omelets, or light frying. Easy clean-up.
15. Cuisinart 733-30H Chef's Classic Stainless Steel 5 1/2 qt Sauté Pan with Handle & Cover – This pan is great for large quantities of sautéing vegetables or searing meats & chicken which renders some amazing fond to make gravies.
16: Misen knives – We started buying these beautiful knives in early April of 2020. We must say originally the color blue caught our eyes as we both love the color blue (they come in a variety of colors). They appeared to be made very well so we took a chance. We now have their full collection including their steak knives. We love these knives because they are balanced in our hands, are very reliable everyday knives , get the job done, and are a great value. Visit https://misen.com